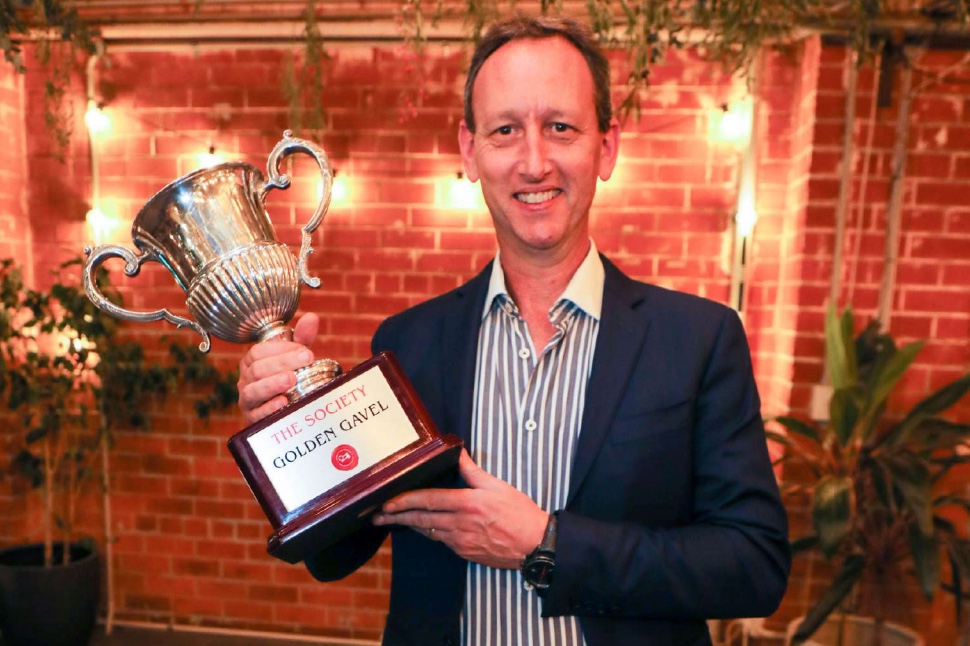 Our auctioneer takes out 2 top awards
Published in The Advertiser 5th June:
Marc du Plessis has been formally recognised as South Australia's top auctioneer, taking out one of the major honours in this year's Golden Gavel awards.
Mr du Plessis, the general manager of Mile End auction house du Plessis, claimed the general auction award at the recent Society of Auctioneers and Appraisers event – going one better than his runner-up finish last year.
The longest-running auctioneering competition in the southern hemisphere, the awards recognise excellence in the fields of auctioneering and appraising. Entrants submit a live video of an actual auction which is then judged by a panel of auctioneers from within the industry.
Mr du Plessis said he was honoured to have been recognised and to follow in the footsteps of noted auctioneers including his father Peter du Plessis, who won the Golden Gavel honour in 2012 and 2013.
He said being judged by peers was "quite daunting". "But when you are doing the auction, you totally forget about the camera, as you are there representing your vendors to do the best possible for them, not to win a competition."
Mr du Plessis – who also picked up the Golden Pen Award as the Appraiser of the Year for the fifth time running – said there were four key ingredients to being a good auctioneer.
"I truly believe you need to be yourself when on the rostrum as people relate to humans, not robots," he said. "You also need to have a good knowledge of the items you are selling – if you don't know about something, research it."
A good voice box was also important, he said. "The longest I have called an auction without a break was six hours – and then followed it up with a further four and a half hours the next day."
And the fourth factor? "Love what you do," Mr du Plessis said.