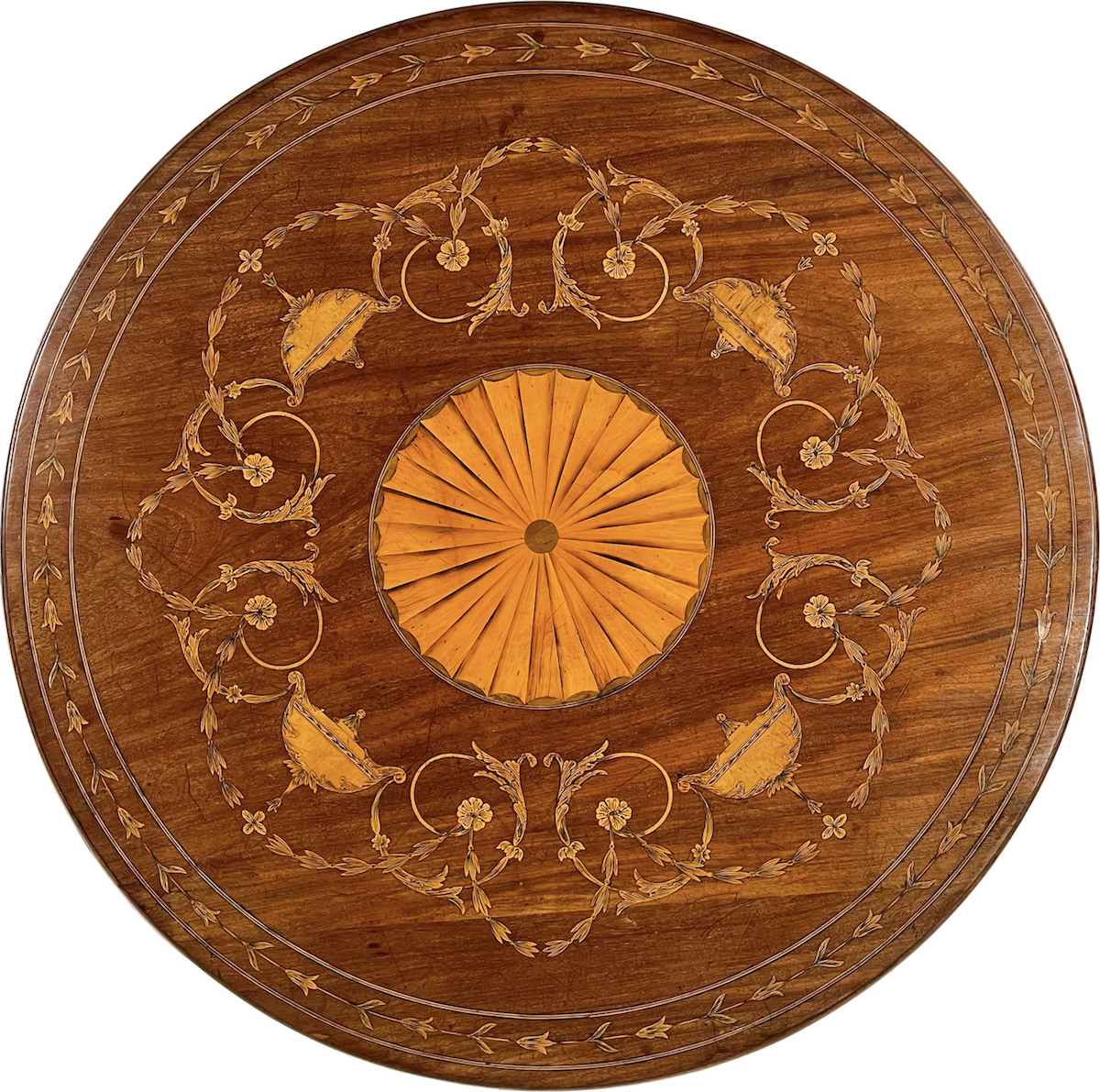 One of the finest offerings of English furniture to be offered in many years from William & Mary to Wm IV periods Bookcases, Cabinets, Bedsides, Library & Dining Tables, Chairs, Sideboards, incl. Cabinetmaker designs by Wright & Mansfield, Gillows, George Smith, Robert Adam, Chippendale, Hampton & Sons, Thomas Hope & more.
Highlights incl. a rare Irish Inlaid Card Table, Regency Inlaid Drum Table, George I Walnut Fall Front Writing Cabinet, Satinwood Side Table in Sheraton Manner & Queen Anne Walnut Lowboy.
Magnificent Art in this auction by artists Conrad Martens, S.T. Gill, Frederick Garling, Thomas Sidney Cooper, Salvador Dali, John Gould, Pro Hart, Ray Crooke, Tom Garrett, C.A. Chalmer, Leonard Long, Septimus Power, Alun Leach-Jones, David Larwill, Charles Blackman & David Boyd.
This auction also includes plenty of Glassware, Jewellery & Watches, Bronzes, Sterling Silver, Mirrors, Rugs & Carpets, Light fittings, Ormolu & Grandfather Clocks, Dinner Services, Superb Porcelains, Wines & Ports, Books, and many other of the finest items further enhancing this quality auction making it… an auction not to be missed.
AUCTION: SUNDAY 31st OCTOBER Commencing at 12 noon.
Champagne Preview: Friday 29th 5pm – 8pm
Further Viewing: Saturday 30th 11am – 3pm & Sunday (day of sale) from 11am