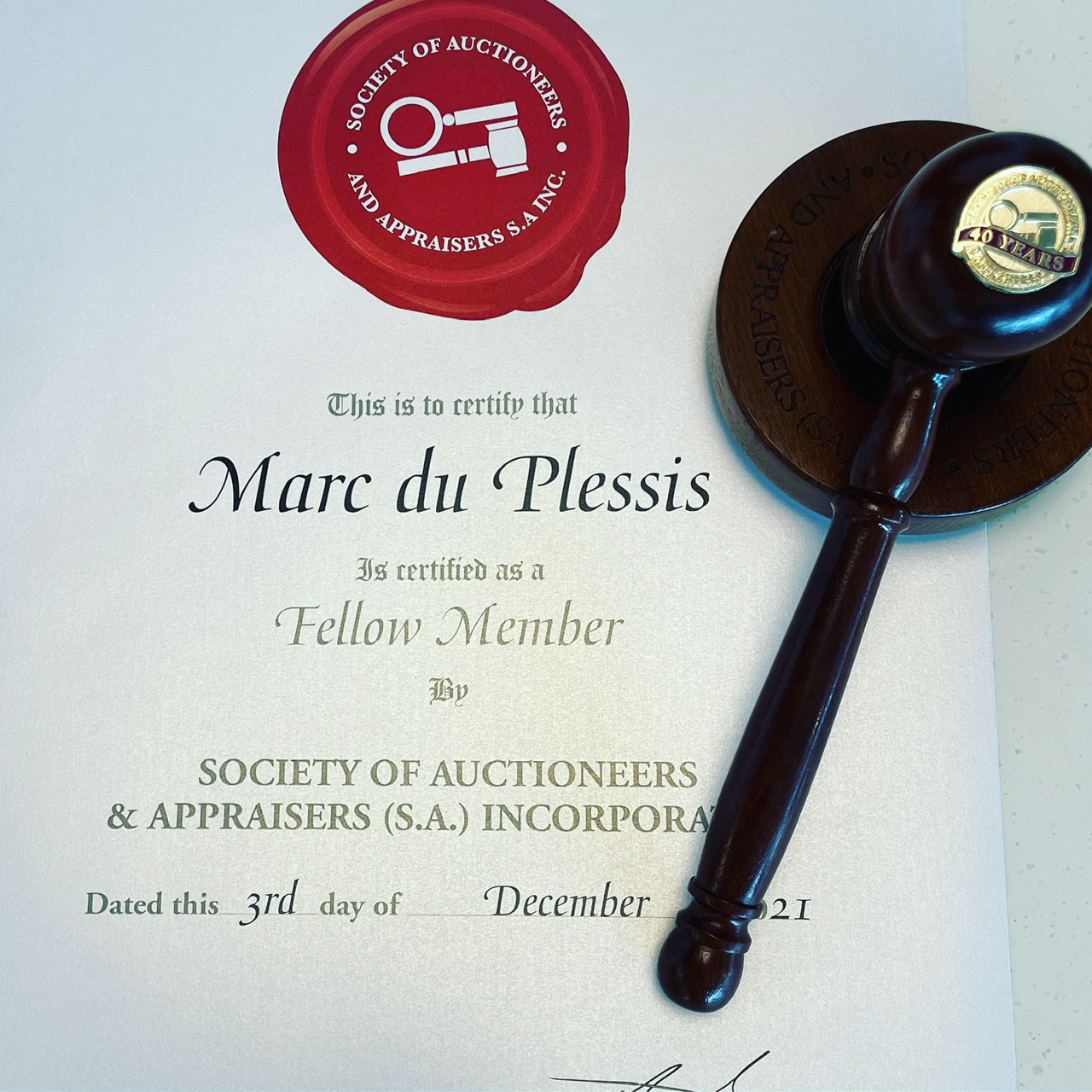 Auctioneer is now a Fellow
Our Auctioneer and General manager, Marc du Plessis, was awarded Fellow of The Society of Auctioneers & Appraisers for services to the auctioneering industry and the SAA.
"It is so humbling to be recognised for doing a job I love doing" said Marc.
Marc continues the tradition of our Founding Directors, Peter and Robin, who were awarded Fellowships and Life Members of the Society.