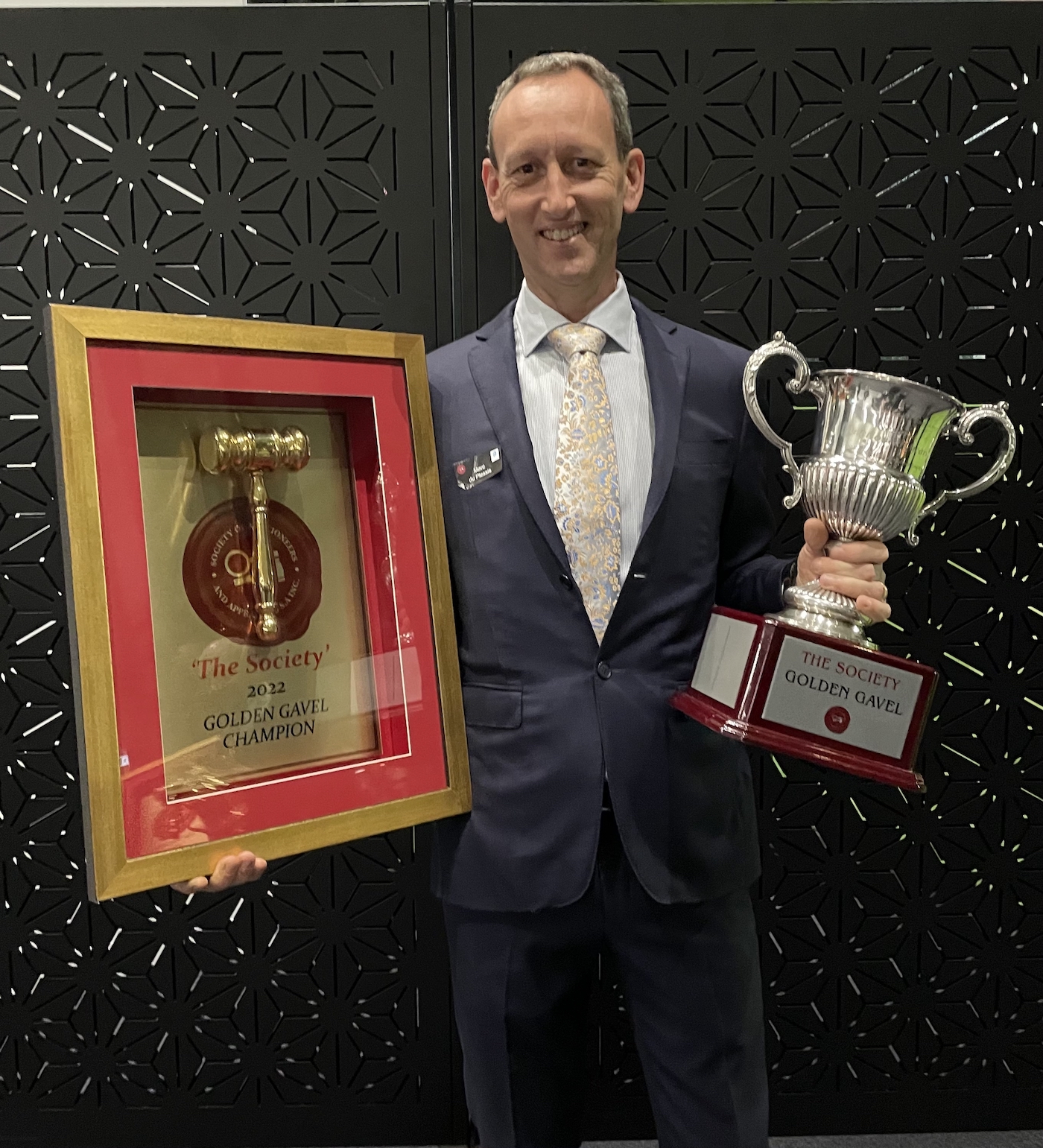 Our Auctioneer Scoops Awards
At The Society of Auctioneers & Appraisers 2022 Golden Gavel Awards night, we are pleased to announce that our auctioneer, Marc du Plessis, achieved a first for the auctioneering industry competition – Winning every award for general auctioneers and appraisers on offer.
The four awards were The Highest Auction Sales Proceeds, The Highest Priced Single Lot, The Golden Pen Appraiser (his 6th consecutive win), and the coveted Golden Gavel Auctioneer of The Year (for the 2nd year in a row).
The Golden Gavel Awards is the longest running auctioneering competition in the Southern Hemisphere created to recognise excellence for all auctioneers & appraisers.
"To be judged by a panel of your industry peers is daunting to say the least, but to win all four awards is both an honour and humbling", said Marc. "The only problem I have is that my father won Golden Gavel Auctioneer of The Year twice as well, so do I try for three?"
We hope he does.