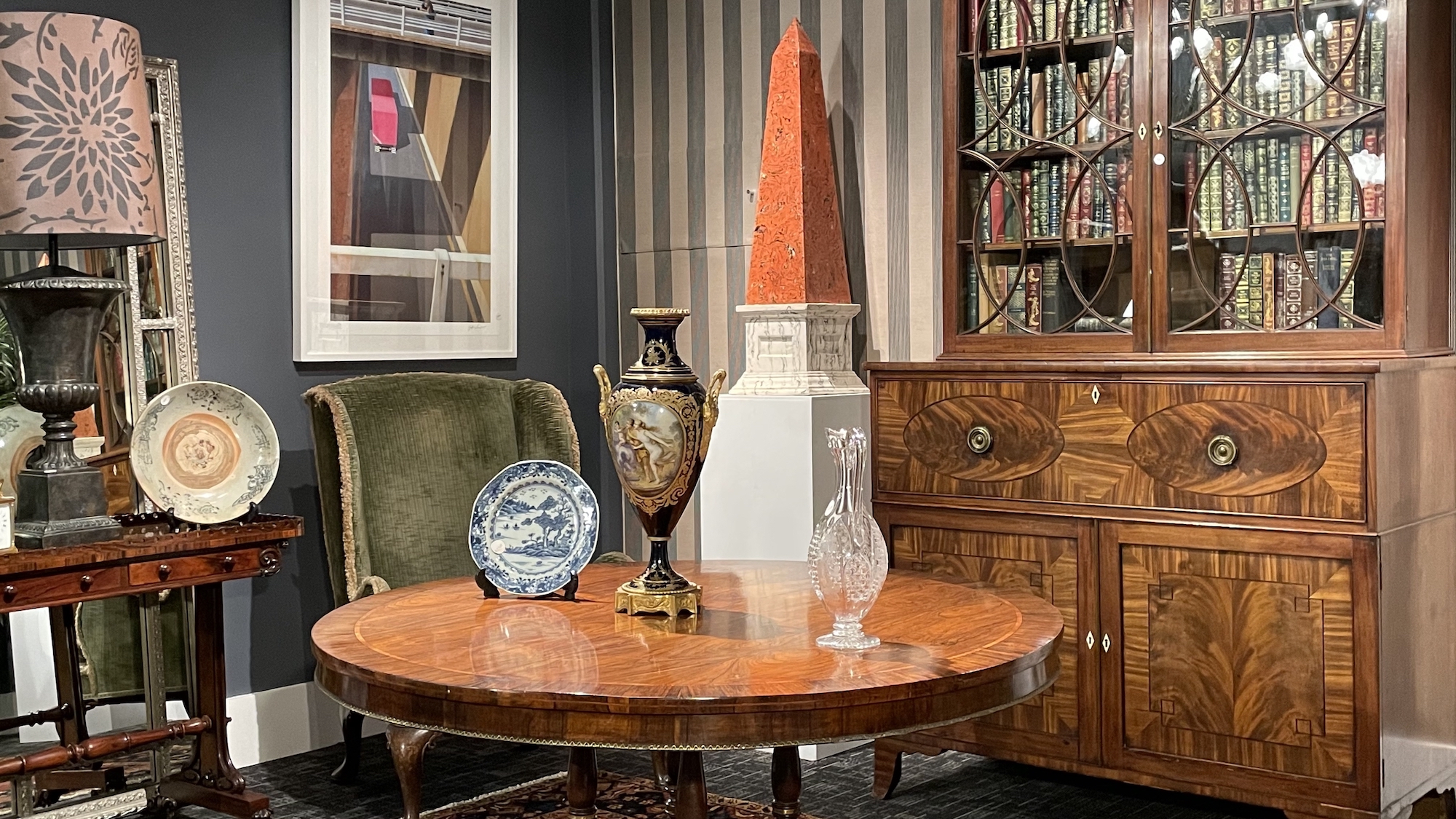 Our Finest Auction Special Event for 2022
The Fine Art of The Quintessential Decorator is the one auction for this year you must see. Perfectly suited for both astute investors and decorators alike, this stunning selection of over 250 unique items of art, antiques and decorating items were chosen specifically for this major auction event.
Artworks by Smart, Gruner, Boyd, Wakelin, Piguinet, Prout, Heysen, Withers, Blackman, Arkley, deKoningh and Oyens.
Bronzes & Statues by Clodion, Tuch, Moreau, Peotzel and Apponyi.
Clocks include A Caillouet of Paris Directoire Period C1780, A Mappin & Webb Carriage, A Sevres & Ormolu Lyre 3pce C1890, A Louis XV Period 4 Bell Cartel, A Rosewood 8 Bell Bracket.
Porcelain items including A KPM Wine Cooler, A Famille Rose decorated Chinese Vase, Cappodimonte Boxes, A Sevres Vase with classical scenes by Bertrem.
Lighting contains plenty of choices including A Pr Empire Ormolu 4 light wall brackets, A Pr Neoclassical decorated Porcelain lamps, A Pr Regence Style gilt bronze & crystal girandoles, An ornately carved & gilded Italian Renaissance Style floor lamp.
The furniture is way too extensive to convey in a few lines, as it contains some of the most desirable items we have had the pleasure of offering. With magnificent English pieces made during the reigns of Queen Anne (1702-14), George I (1714-27) though to George IV (1820-30) including Chests, Bookcases, Sideboards and Various types of Tables. The French monarchs are not forgotten with Charles X (1824-30) and Napoleon III 1852-70) including card tables, Secretaire Chests, Cabinets and Bureau Plats. One very special item worth noting here is the world class full concert grand piano by Mason and Hamlin which has undergone a full renovation to make it the very best piano we have ever offered.
Champagne Opening Friday 29th 5pm – 8pm.  Further Viewing Saturday 30th 11am – 5pm & Sunday 31st 12noon – 1pm 
View our latest auction video tour